Lilo seems to be addicted to Eric, and Eric on the other hand seemingly likes her too. The two have been spotted in some seeming spot of emotional and eye contact entanglement since day one.
Some time, Lilo would just look at Eric and start smiling. She seems to have a heart of love for Eric but we are confused whether she is just playing games. Remember that she told the house about her relationship status, and according to her, she is dating.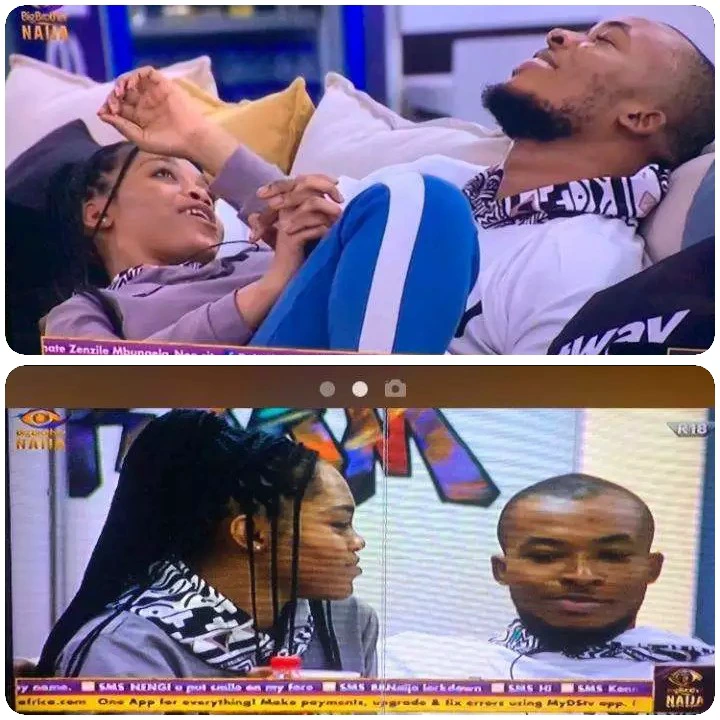 Before now, Lilo Was fond of running her hands on Eric's beards, chest and rubbing her face. She was even smiling and talking slowly to Eric, her eye movement was like she needed Eric right at the moment, viewers reacted.
Today, while the duo was having a nap together, Lilo was closing her eyes in a way that suggested she wanted to sleep, her boyfriend in the house. Eric was having tough time to sleep, he was looking around though and also looked into their covered body together, hands were moving up and down.
Do not be misled though, maybe there were scratching their legs or mosquito might have disturbed them too.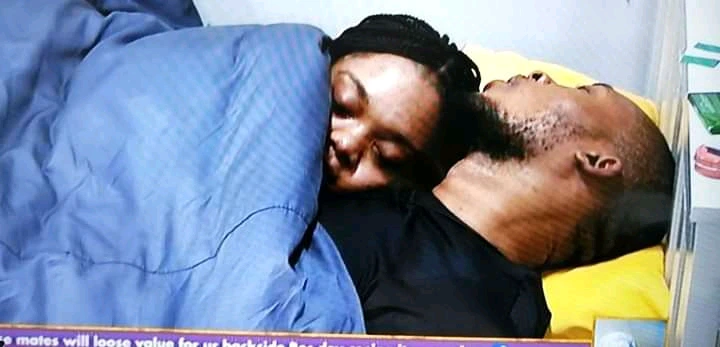 Lilo Aderogba is a Dietitian, she graduated from Babcock University and she is 23 years old. Eric on the other hand is a 24-year-old Student Of Geography in University Of Lagos.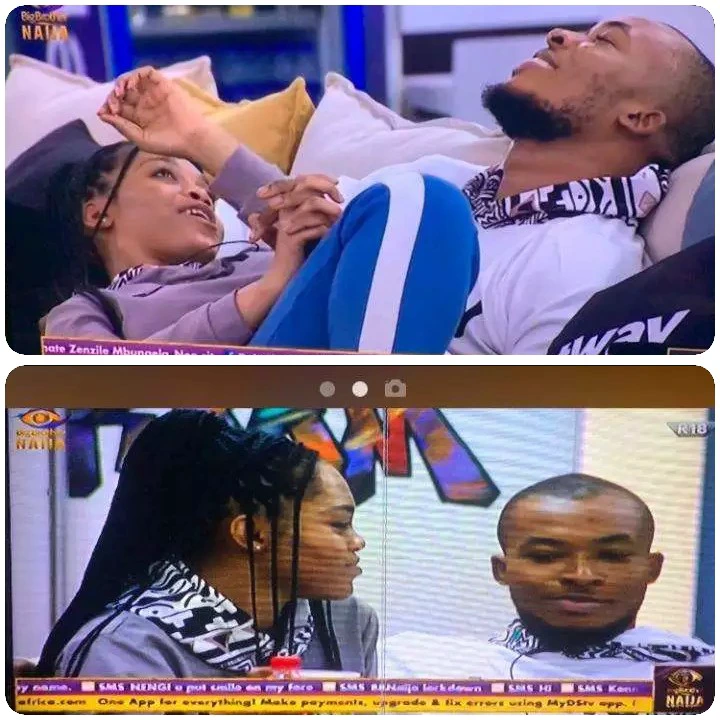 What do you think? Do you like them to be in possible entanglement outside the house, and perhaps future couple like Teddy A and Bambam?