What has this world turn to. I think the world is going to an end, teenagers filming pornographic videos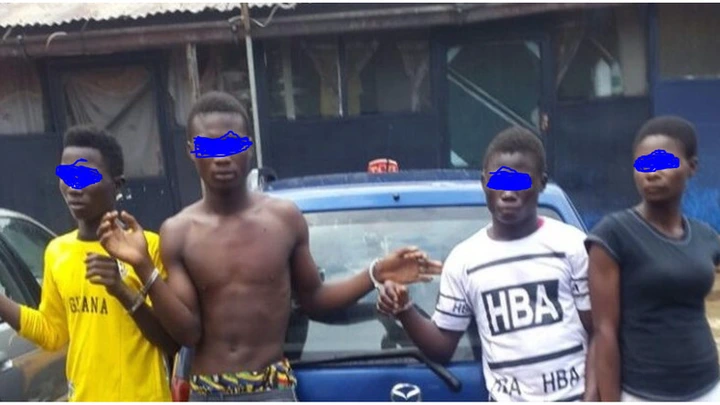 Police has arrested 25 teenage boys and girls over alleged shooting pornographic a videos in kakamega county.
According to the report the suspected mastermind behind the act has been identified as 'Caleb' and he has also been arrested alongside the teenagers, which their age is between 13 years and 17 years (15 boys and 10 girls).
According to the report a garbage collector who happens to be an eyewitness who reported this incident said he was attracted to the incident after he saw a bag full of used condoms in the garbage bin and he inspects more and heard some noise and later saw the teenagers in the act which one was recording the act, according to the eyewitness he said he immediately notified the authorities and police immediately drove to the scene where the suspects were acting and they were all arrested
The OCPD of Kakamega Central, David Kabena who confirmed the arrest also added that All this are minors and that we found them during the act and arrested them all. We will deal with the mastermind behind the act (Caleb) that he is the one misleading them these teenagers into this shameful act.
Parents out there should be very vigilant the can happene to any teenage especially for the ones without a proper education system and the ones who lack home training please parents should take good care of their children.
Thanks for reading please follow my page for more updates