Before you proceed, click on the follow button at the top right corner for more update.
1)Nigeria records 453 new COVID-19 cases as total rises to 47,743
The Nigeria Centre for Disease Control (NCDC) has confirmed 453 new cases of COVID-19 in the country, as confirmed cases are now 47,743.
The agency made this known via its verified Twitter handle @NCDCgov on Wednesday.
"On the 12th of August 2020, 453 new confirmed cases and no deaths were recorded in Nigeria.
"Till date, 47743 cases have been confirmed, 33943 cases have been discharged and 956 deaths have been recorded in 36 states and the Federal Capital Territory.
"The 453 new cases are reported from 16 states- Lagos(113), FCT(72), Plateau(59), Enugu(55), Kaduna(38), Ondo(32), Osun(26), Ebonyi(20), Ogun(9), Delta(8), Borno(7), Akwa Ibom(6), Oyo(5), Bauchi(1), Kano(1) and Ekiti(1)," the NCDC said.
2)Take over political positions from older generation, Obasanjo tells youths


ABEOKUTA – Former President Olusegun Obasanjo has called on African youths to take active part in political activities in their various countries, so as to flush out older generation from office.
Obasanjo, who made the call while delivering a keynote address at an interactive session held virtually to mark this year's International Youth Day, organized by the Youth Development Centre, an arm of the Olusegun Obasanjo Presidential Library (OOPL), Abeokuta, enjoined them to take over leadership positions by "squeezing older generation out of office."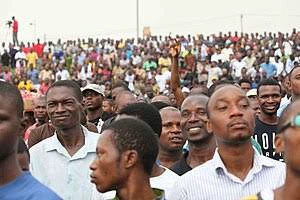 He asked them to demand affirmative action enshrined in the constitution of political parties, as part of a gradual process to phase out the old generation of leaders in the continent.
According to him, unless the leaders are forced out of the stage, they would continue to occupy the leadership positions.
"Unless you squeeze out those who are in the office and those who want to remain in office perpetually, some after the age of 80. Unless you squeeze them out they will not want to be out," he said.
3)386 stranded Nigerians return from UAE, Lebanon
About 386 Nigerians have been returned to the country from the United Arab Emirates and Lebanon as part of the government's efforts to assist stranded nationals abroad in the wake of COVID-19 travel restrictions.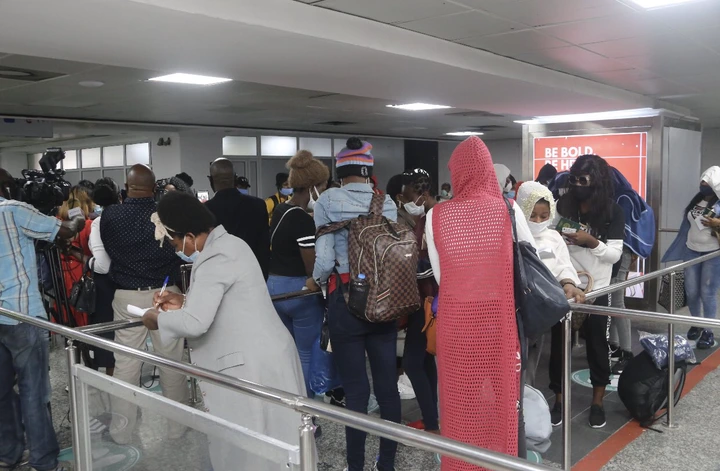 The Nigerians in Diaspora Commission (NIDCOM), in a tweet via its official handle on Wednesday, said 292 Nigerians were evacuated from the UAE, taking the number of evacuees from the Arab country to 2,933 since it began evacuation in June.
According to NIDCOM, the evacuees arrived at the Nnamdi Azikiwe International Airport, Abuja, at 02:30 p.m. on board an Emirates flight.
Also, 94 Nigerian girls, many of who are believed to have been trafficked to Lebanon and had appeared in a viral video asking for government's help, were among those evacuated on Wednesday.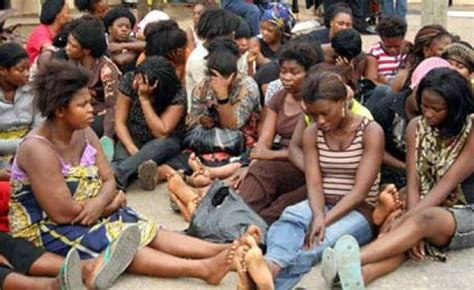 They arrived at Murtala Mohammed International Airport, Lagos from Lebanon.
Your opinion counts.
Do not forget to LIKE, SHARE and COMMENT your thoughts with us in the comment section.