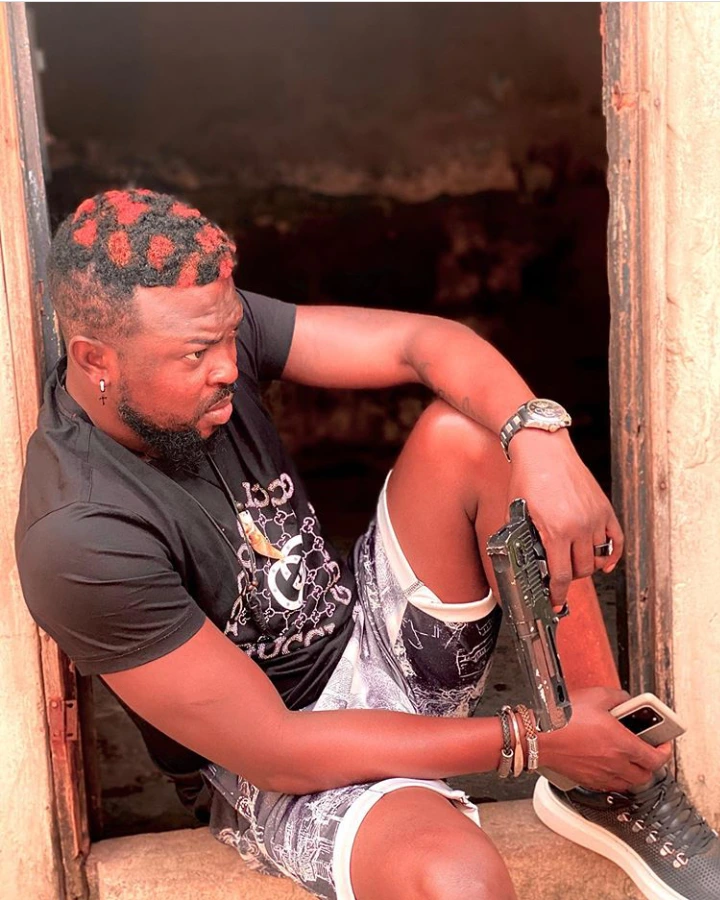 Fans of Superstar Female Nollywood Actress, Toyin Abraham and her husband Kolawole Ajeyemi have reacted to a recent post as he was spotted at a location of a new movie project they are working on.
Kolawole Ajeyemi was on set of a Street oriented movie titled Ogo Mushin, where he tinted his hair and hold a toy gun. The movie which location pictures have been going viral was written and produced by Olayinka Solomon, Directed by Ibrahim Yekini popularly known as Itele and it featured numerous superstar actors including Amuda Eko, Kolawole Ajeyemi.
The movie is centered to portray the role of a child who is born and groomed in Mushin part of Lagos that they rise to limelight.
Toyin Abraham's Husband Kolawole Ajeyemi in a caption to the picture he posted wrote - @kolawoleajeyemi Ogo mushin 🔫⚔️🪓🔨🚬💉 as directed by @iteledicon01 🙅🏾‍♂️, Produced by @olayinkasolomon01, Pm @kehindeadeyemifilms, Pm @rafiuafolabiolawale_pm. 👇🏻👇🏻👇🏻👇🏻👇🏻👇🏻👇🏻👇🏻👇🏻👇🏻. Watch YouTube Kolawole Ajeyemi Channel link on my Bio @kolawoleajeyemi .
#WGATAP #sonofmercy #kolawoleclothingsandshoes
#myspirit #ire #stylist #mycircle #fateofalakada #staysafe #yorubaledewa5pm
Fan of the lovely couples and father of a boy (Ire) in their reaction celebrated Ajeyemi on his roles. In so many reactions, Fans tagged him "Daddy Ire" while another reaction claims He's happy for him.
See some of the reaction in the pictures below.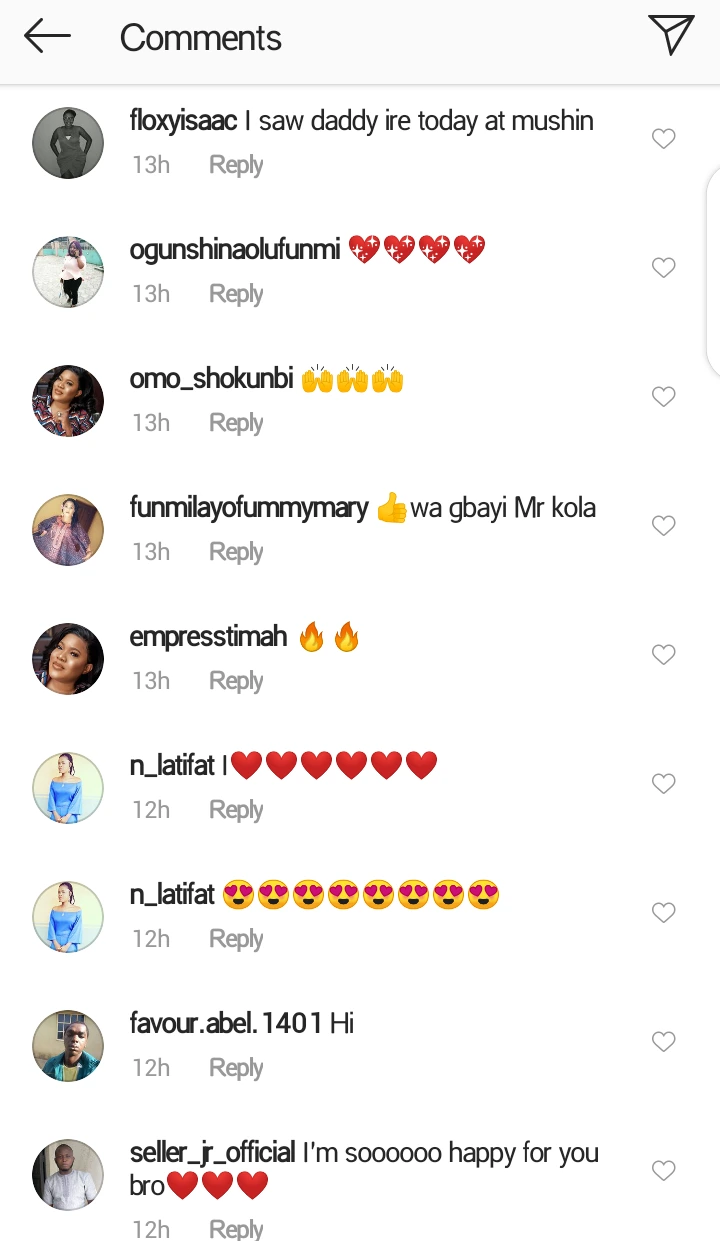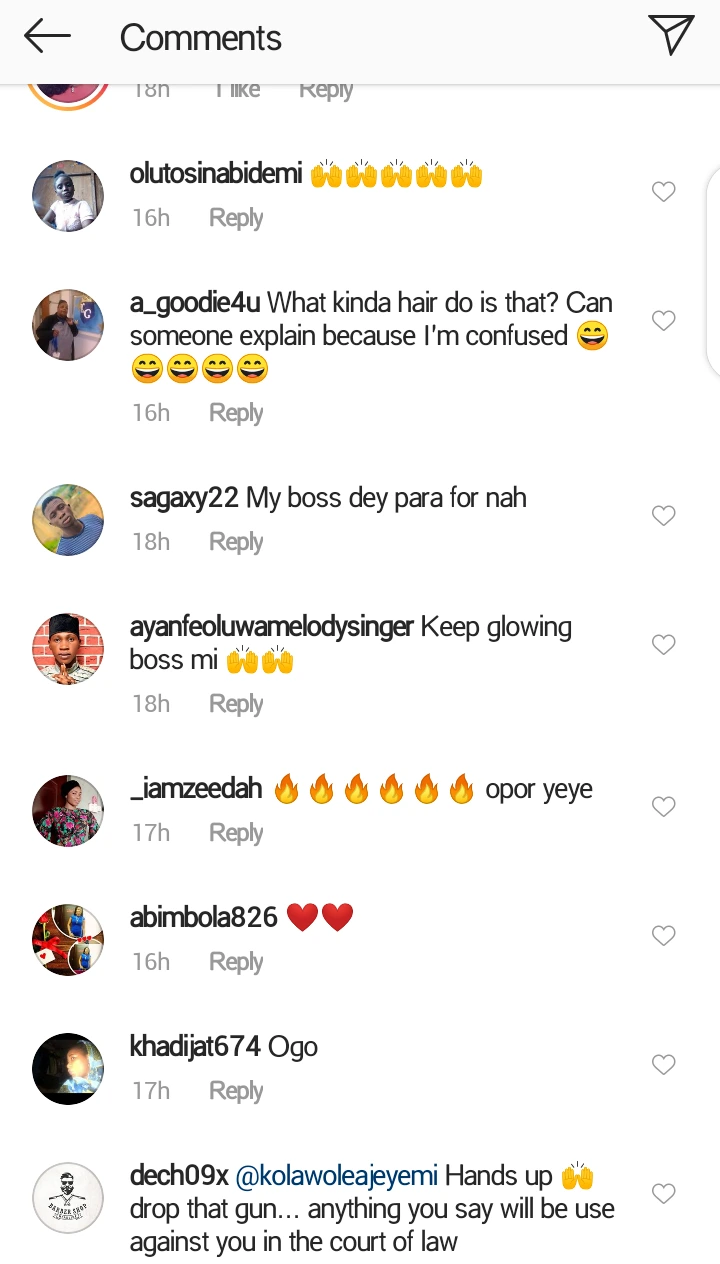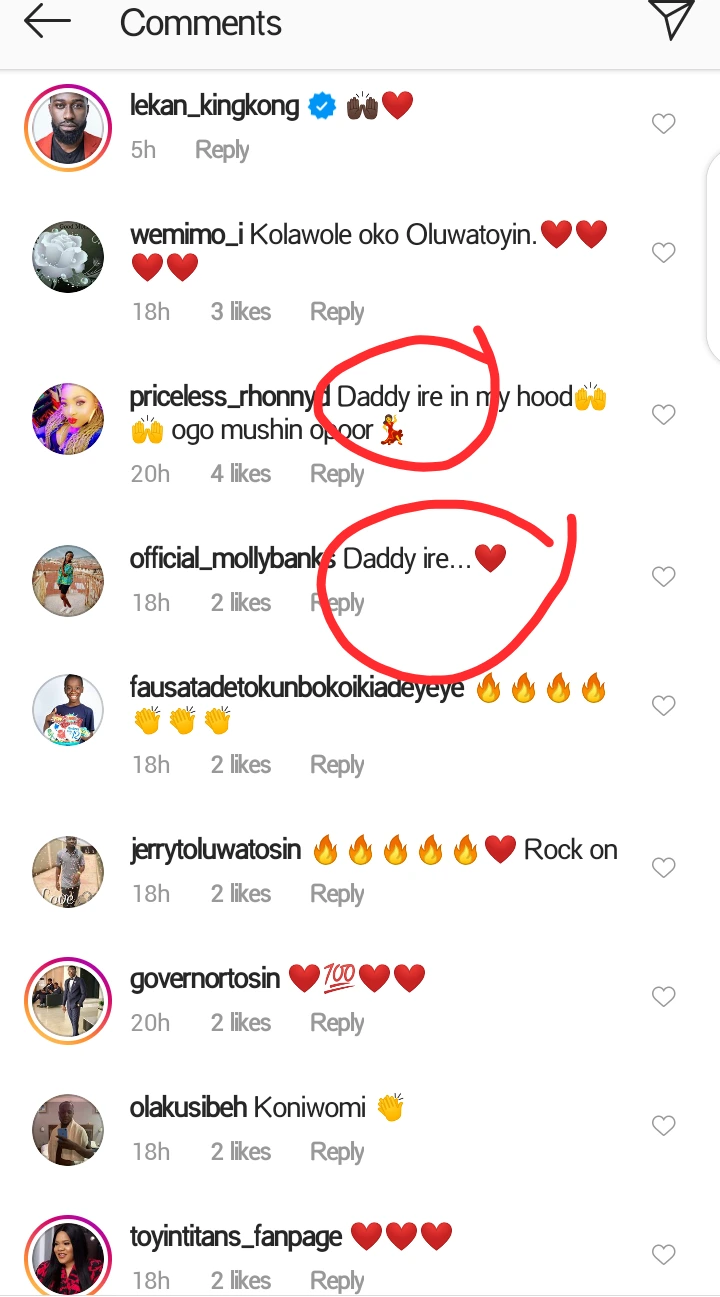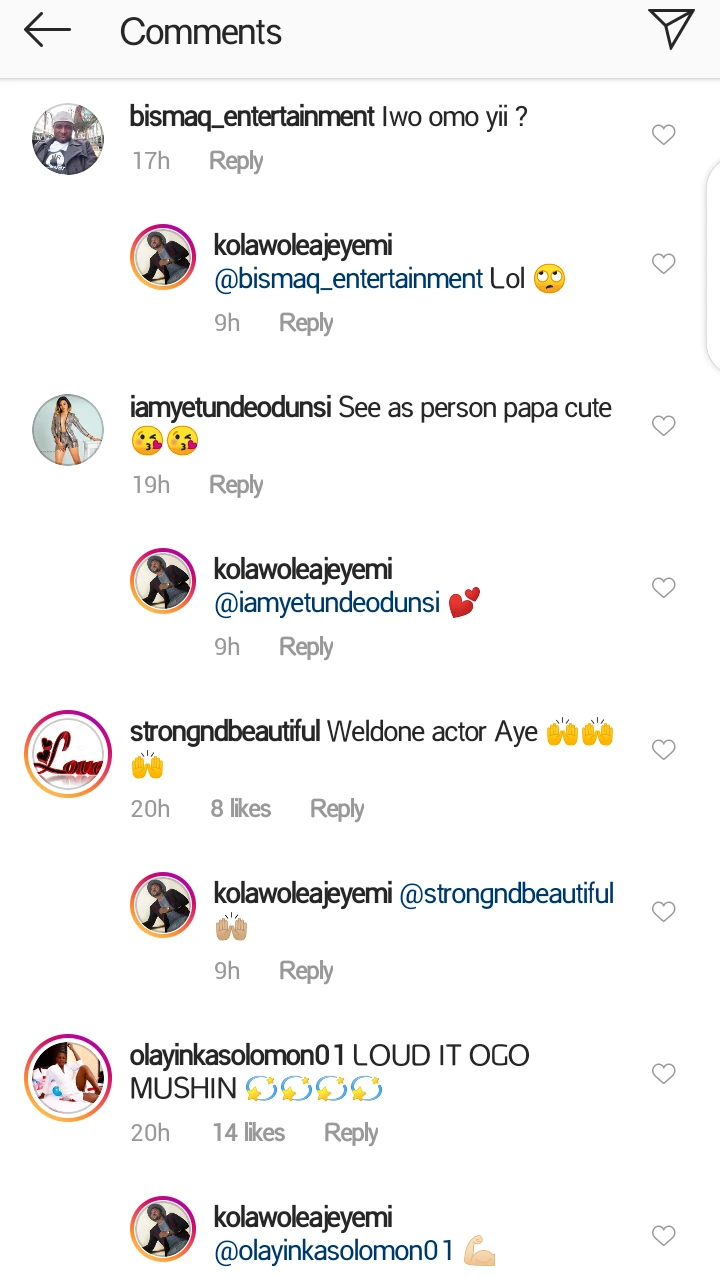 What are your reactions on the picture???
What are your words of advice for the couple???
Make use of the comment section for your contributions.
Follow us for more news updates.