The Federal Government have eased the lockdown on Students in exit classes and quite a good number of schools have re-opened. Then, there are times when things happen and we'd all be amazed how they unfold. Such is the case of two young boys who tag themselves, "benefitboys." According to several reports and reactions on social media, the two boys are Secondary School students in their exit class; SS3.
For Benefit Boys, resumption is just to show off their newly purchased car, iPhone, boots and few other things. On social media, Twitter specifically, they have been on latest trends which can be seen below: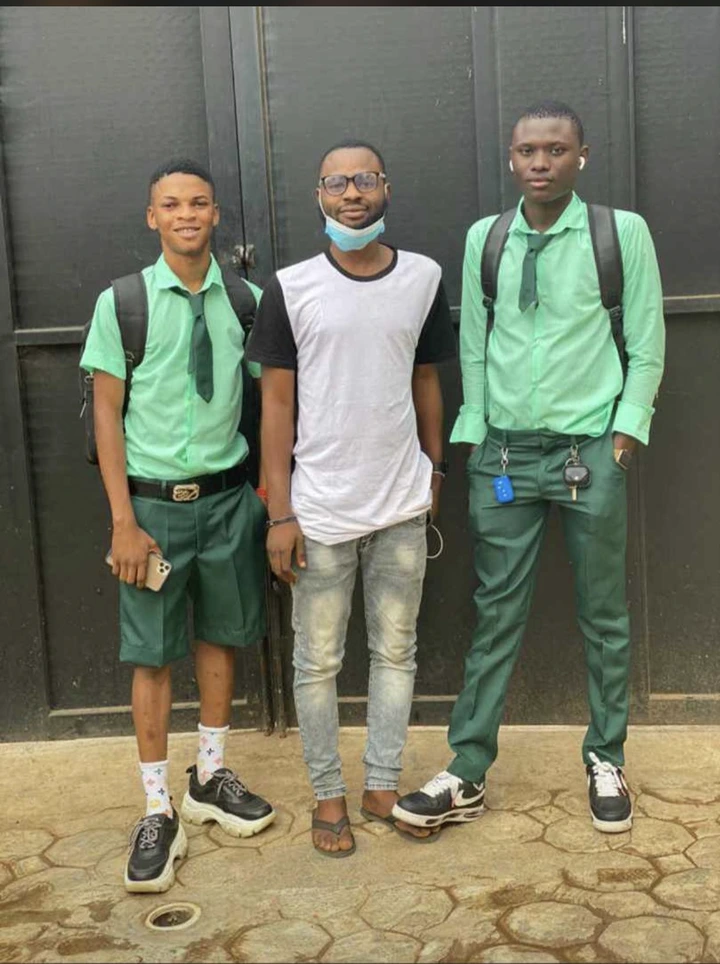 As a matter of fact, benefit boys made a video with one of their class Teachers telling him to alight from their car solely because he talked to them, the way a teacher should. Although many felt the video was for fun. But, what about the second video that one of the students stood by the side of his teacher telling him to pose for a shot?
See some of the reactions which followed their videos, pictures, and mentions in screenshots below: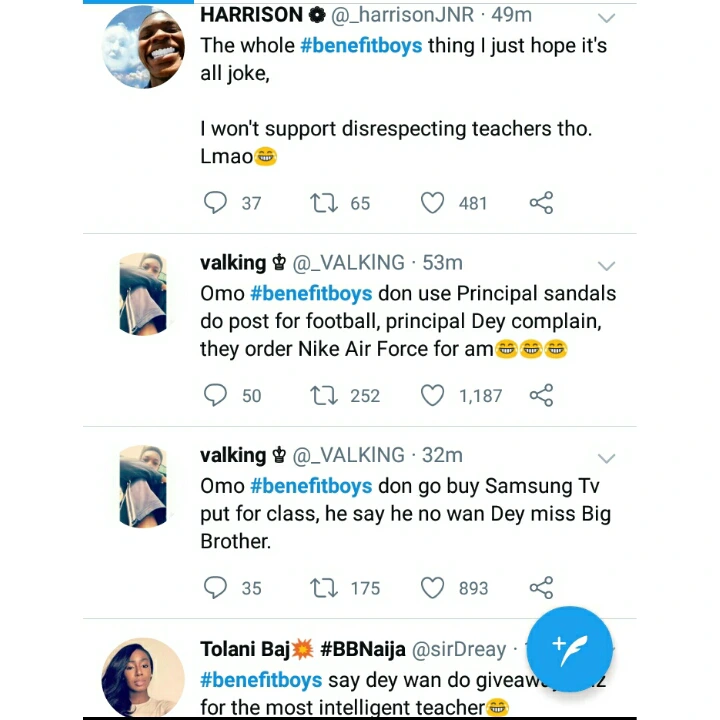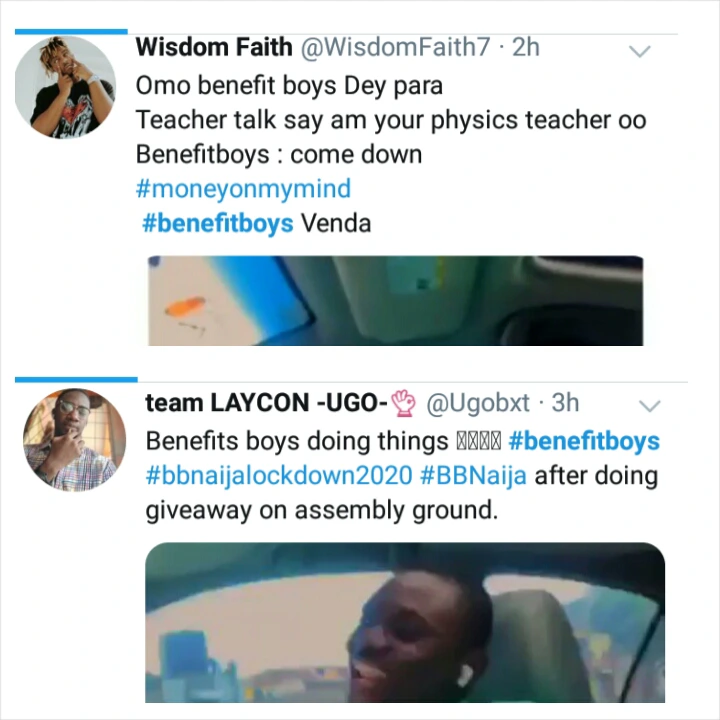 Shortly after the Publicity of their videos, the duos later went live on Instagram noting that, they're comedians and not what the world think.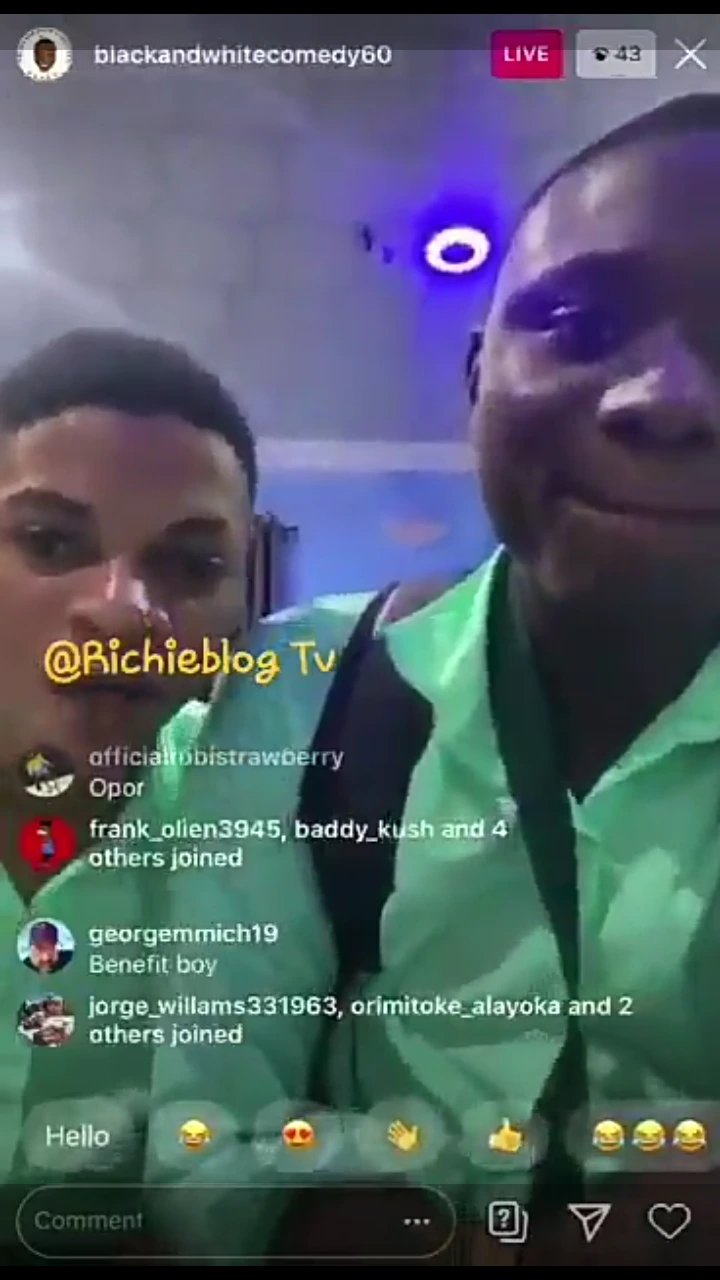 But, Nigerians, are we to believe this?
Are they saying they aren't as publicized due to fear of being expelled from school?