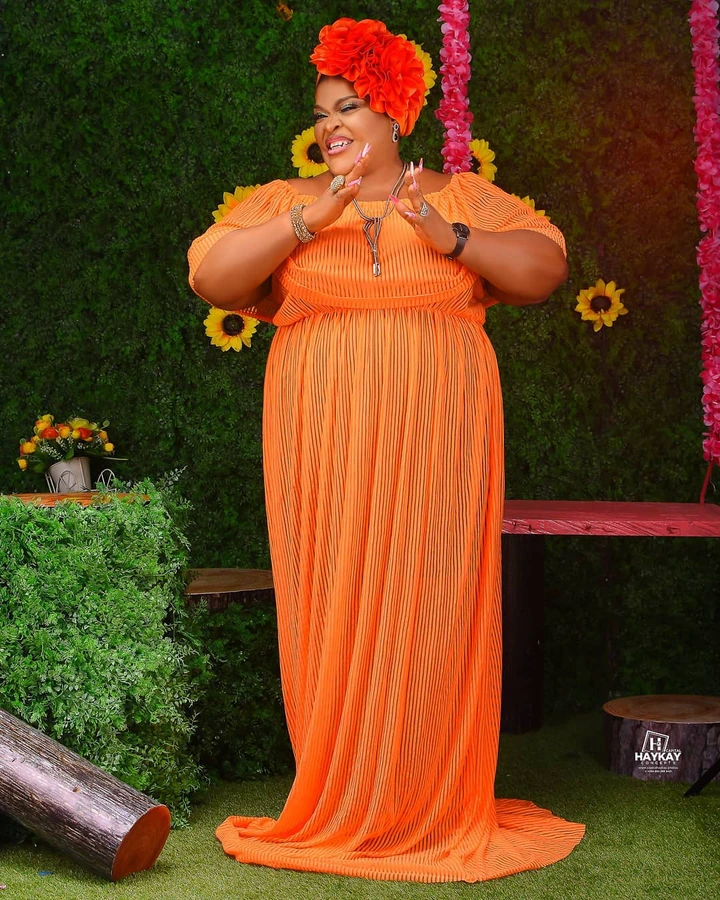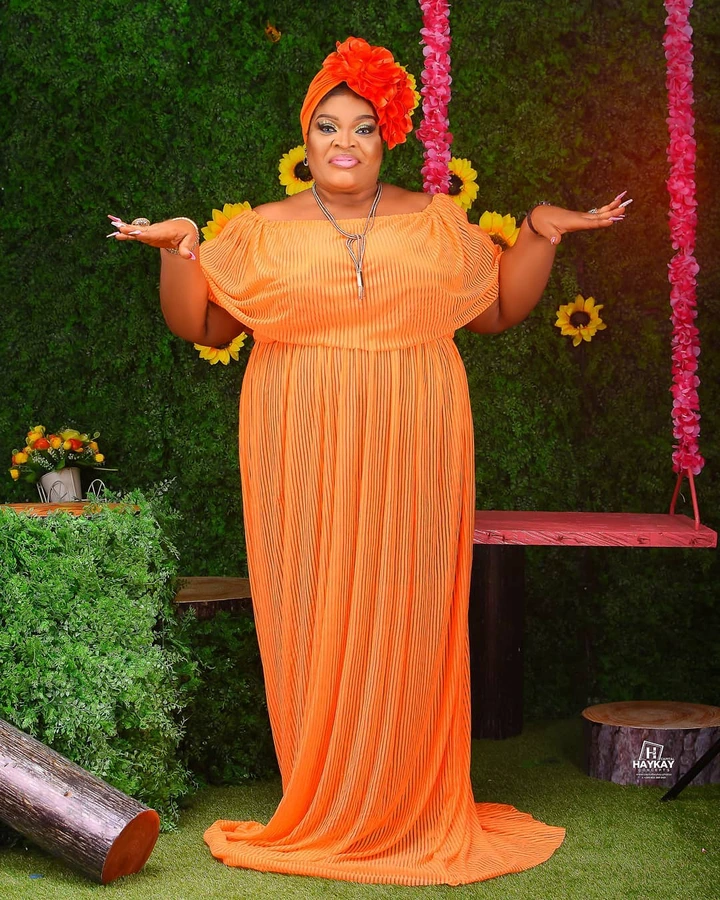 Allwell Ademola is a plus sized Nigerian actress, movie producer, director, scriptwriter, TV presenter and singer was born on August 9, 1983 in Ogun state.
She's the granddaughter of Nigeria's first chief justice (Justice Adetokunbo Ademola) and a graduate of Obafemi Awolowo University (OAU)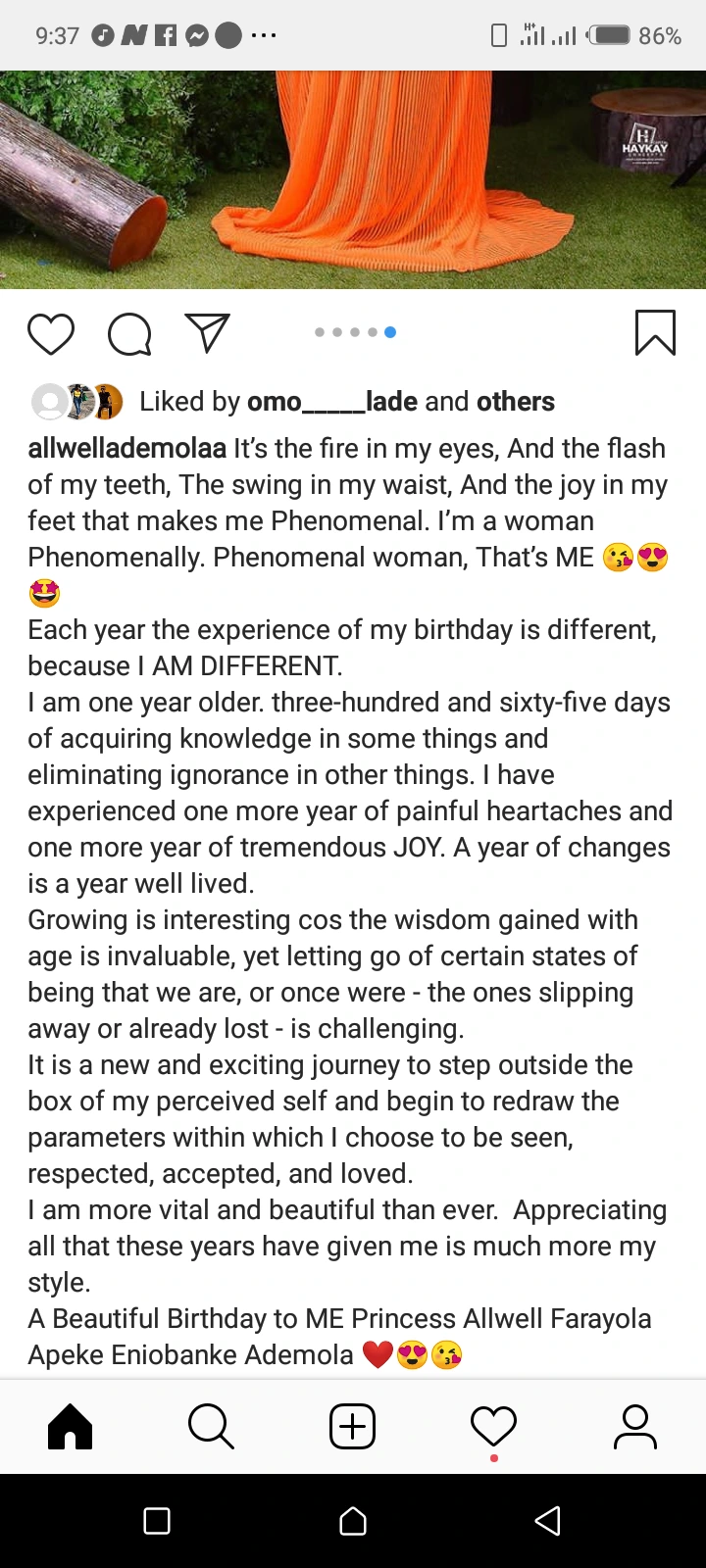 Busty Nollywood actress, Allwell Ademola celebrate her birthday by describing herself as "Phenomenal Woman"
It's the fire in my eyes, and the flash in my teeth, the swing in my waist, and the joy in my feet that make me phenomenal. I'm a woman phenomenal 😘😍
Growing is interesting because the wisdom gained with age is invaluable, yet letting go of certain states of being that we are, or once were - the ones slipping away or already lost- is challenging.
It is a new and exciting journey to step outside the box of my perceived self and begin to redraw the parameters within which I choose to be seen, respected, accepted and loved. I am more vital and beautiful ever. Appreciating all that these years have given me is much more my style.
A Beautiful Birthday to me Princess Allwell Farayola Apeke Eniobanke Ademola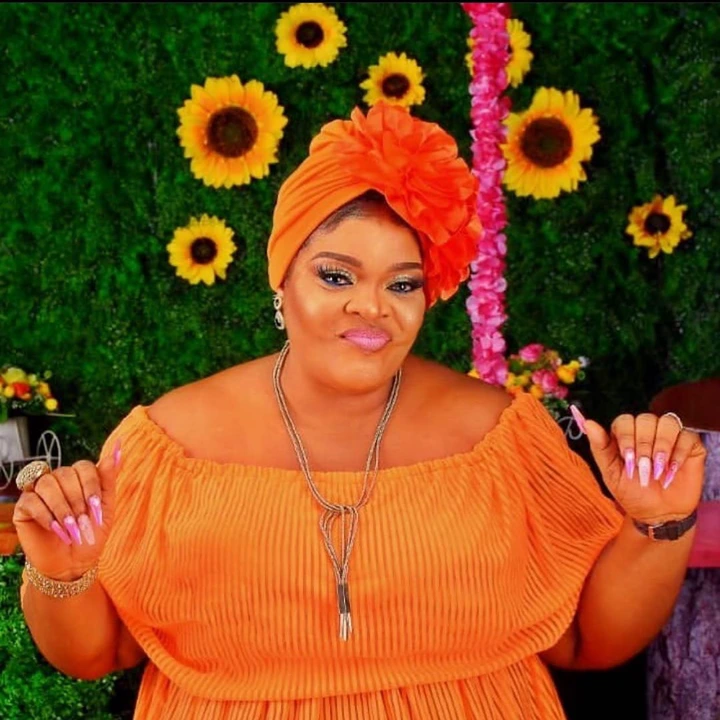 Her colleagues in the movie industry and fans join the host of heaven to celebrate the Busty Actress as she turns 37years today.
Actor Salami Rotimi wishes: Happy birthday to a king maker. Epistle isn't needed if anyone can see through me how much I look forward to pay you back in your own goodies coins.
Actress Bukola Adeeyo wishes: Happy birthday to a wonderful woman😘. You're so inspiring and wonderful to me everyday of the year. I hope you have a day that is filled with utmost happiness and joy🙏May all your silent prayers be answered🙏🙏
Veteran Actress, Toyin adewale wishes: happy birthday darling sister, aseyi samodun loruko Jesu Kristi🙏🙏