A photo of Seyi Edun and Kolawole Ajeymi starring in a new movie once again calls for attention as Laide Bakare makes new revelation about the duo.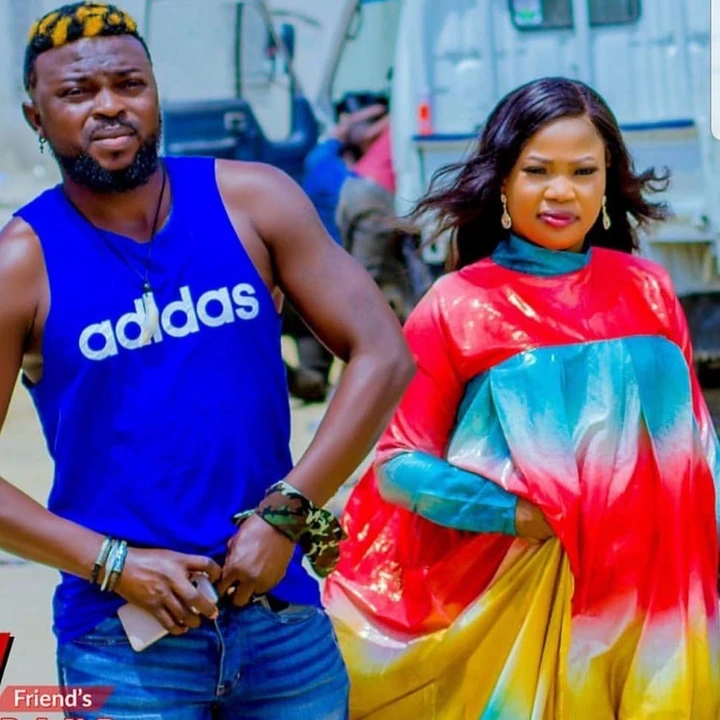 Recall that when the picture emerged on social media few weeks ago, there were mixed reactions, mainly outrage as many claimed Seyi Edun will be after Kolawole Ajeymi due to their past that was connected by their partner. Seyi Edun is the new partner of Toyin Abraham's ex husband, Adeniyi Johnson while Kolawole Ajeymi is Toyin's partner.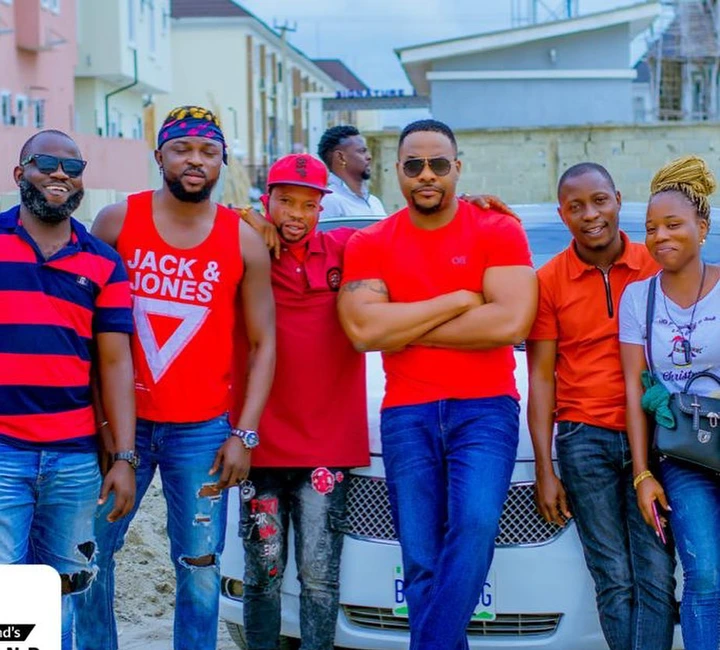 A new post which emerged online few hours ago by Nollywood diva, Laide Bakare makes fans reconsider their thoughts. Laide Bakare took to her Instagram to post different photos from the scene of the new movie, My Friend's Husband with a lengthy caption hinting on Seyi Edun and Kolawole Ajeymi moving on from their past.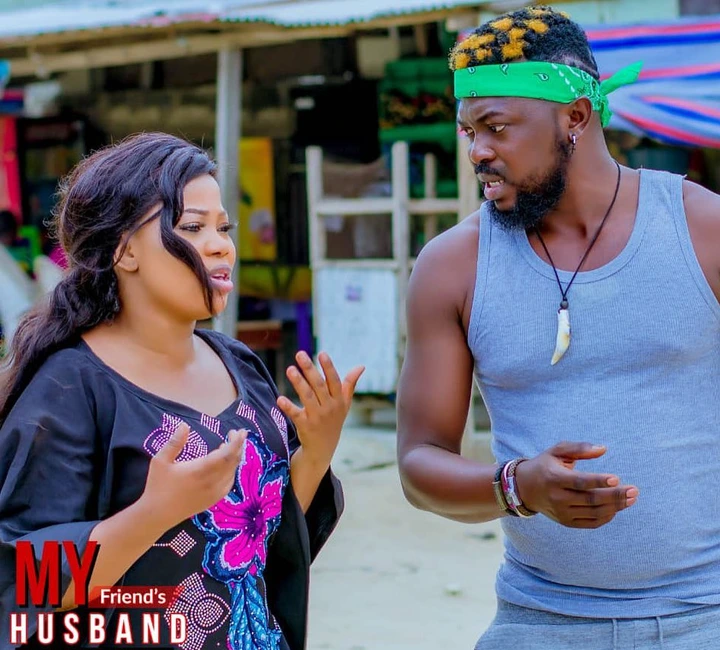 Laide Bakare claimed their profession is such that put them in a spot they don't want to be but duty calls. She also revealed that Seyi Edun and Kolawole Ajeyemi have put their past behind them and decided to move forward.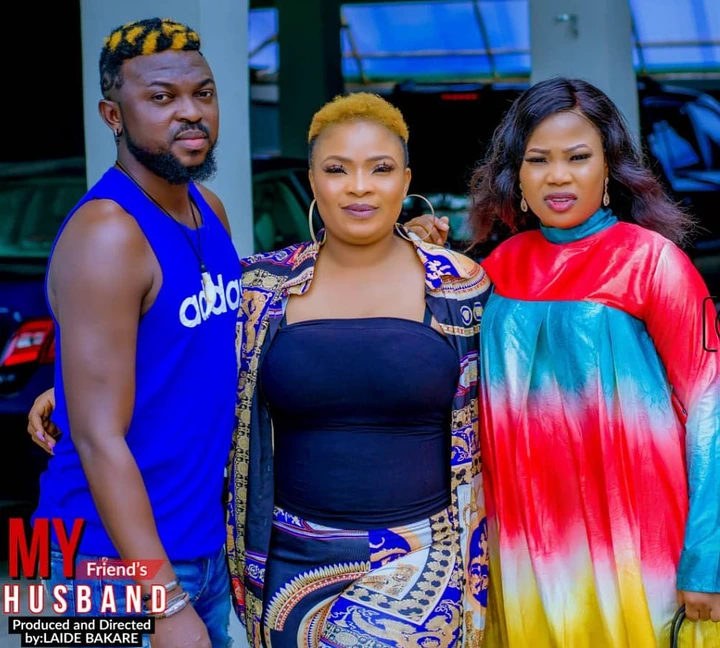 She wrote: "Alas, my DM was filled with messages from different people(fans and colleagues) on our casting. Need I say first, we are all actors and our chosen career/profession puts us in sometimes uncomfortable positions yet we bring out the best of our acting skills. That is why we are called ACTORS.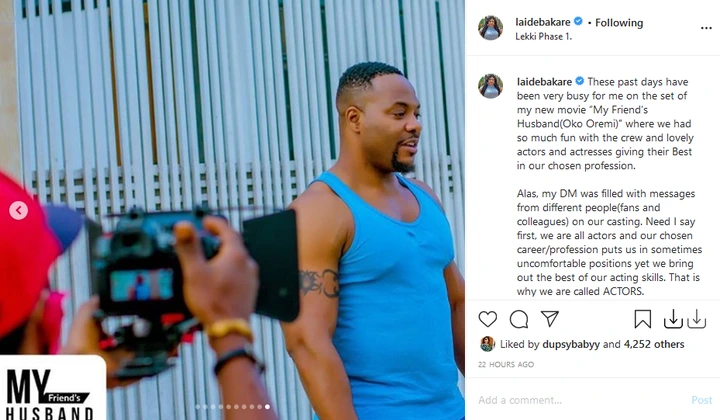 "I am all about love, togetherness, forgiveness and moving on. Sometimes we find ourselves in situations we believe we don't deserve but what do we do in such cases? We try to make the best use of any opportunity right in front of us.
Being on set with these wonderful actors, Kolawole Ajeyemi @kolawoleajeyemi , Bolanle Ninalowo @iamnino_b , Seyi Edun @i_am_shai , Saheed Balogun @saidibalogun and others, made me realize the fact that our industry is filled with such wonderful people and love abounds all trying times."
She also urges their fans to embrace love and togetherness, accept the new bond and also let their movie speak for them.
She wrote: I enjoin all of you and others to also preach love and togetherness and let our movies speak the true message of what we want people to learn from.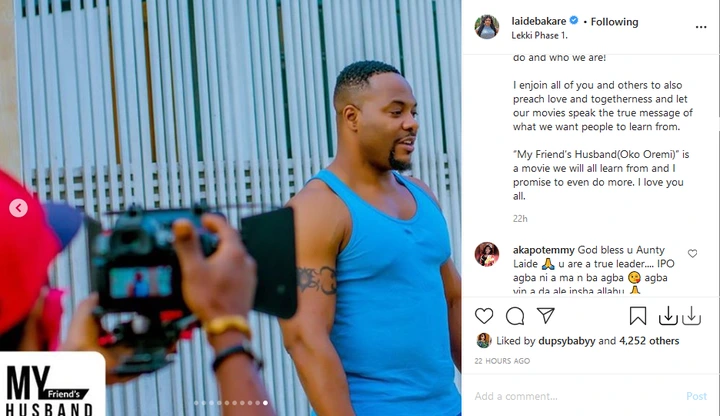 Following all this, fans of Laide Bakare took to her comment section to praise her decision of bringing the duo together.
See reactions below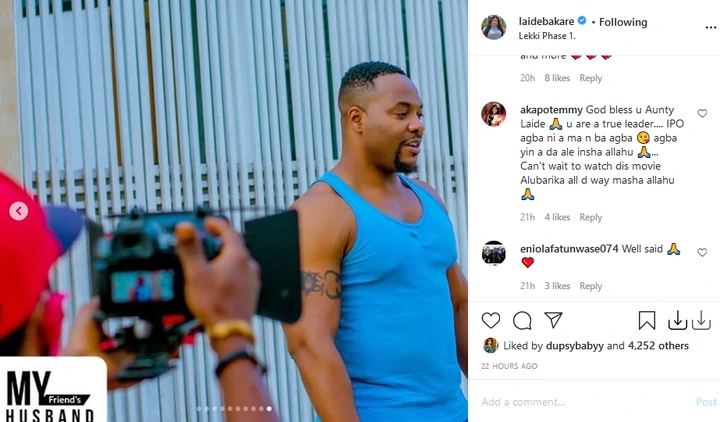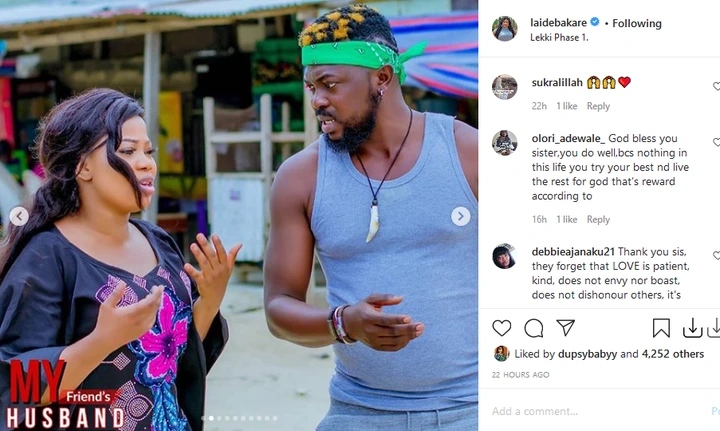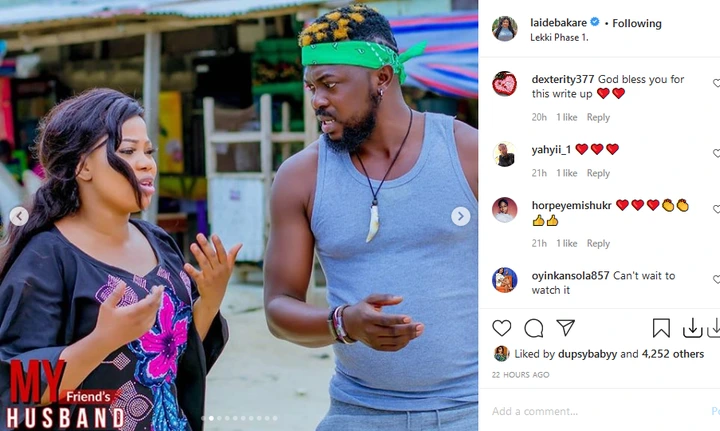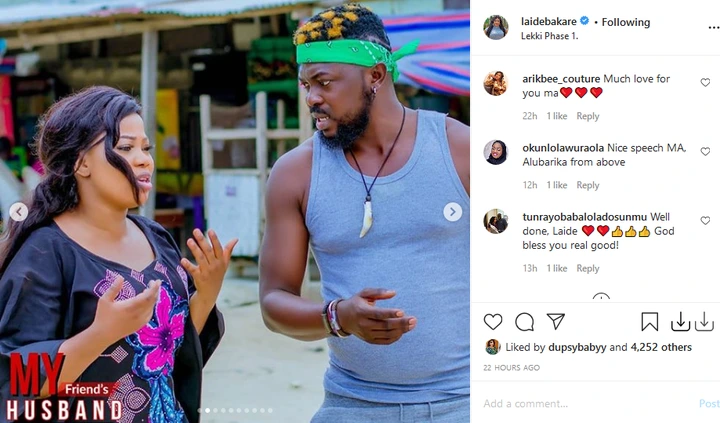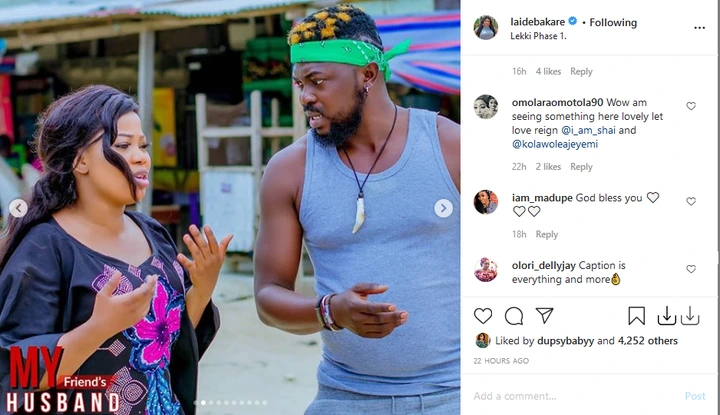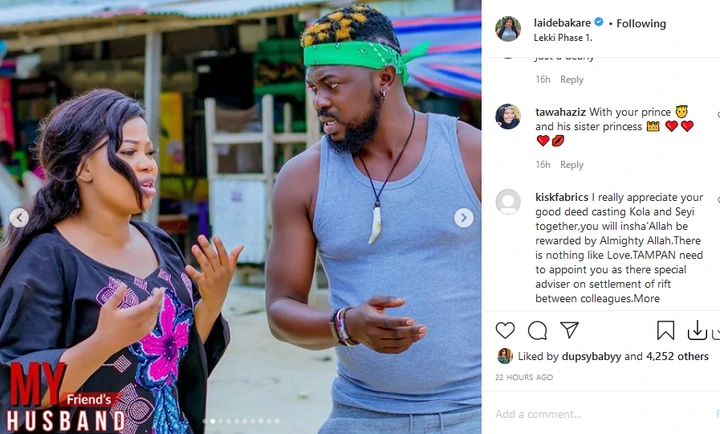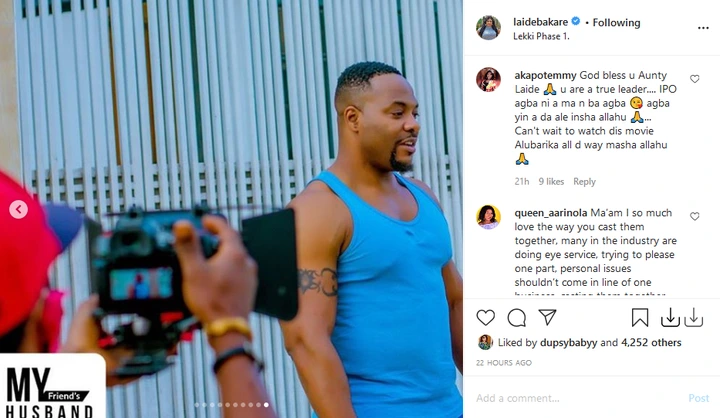 Credit: Instagram
Kindly like, comment and share.