Orange peel powder or orange zest is the dried and powdered peel of oranges. It's extract are often included in various cosmetic and bath products as a lightening and firming agent.

The peel has anti-bacterial and anti-microbial properties which make it great for treating acne and oily skin. It also works as a skin lightening agent and can do wonders for marks on the face and pigmentation. Besides its medicinal, more obvious properties, face packs with orange peel can also be used as face cleansers and leave the skin looking refreshed. What's even more interesting is that the astringent and antioxidant properties of the peel stay intact when used to create an elaborate face pack. Also with different base mixtures along with orange peel it's best for face remedies for all skin types.

handmade beauty products, they can be used for formulation of face scrubs, mask, dry shampoos, natural soap and bath products.

The orange peels are known to contain more Vitamin C than the orange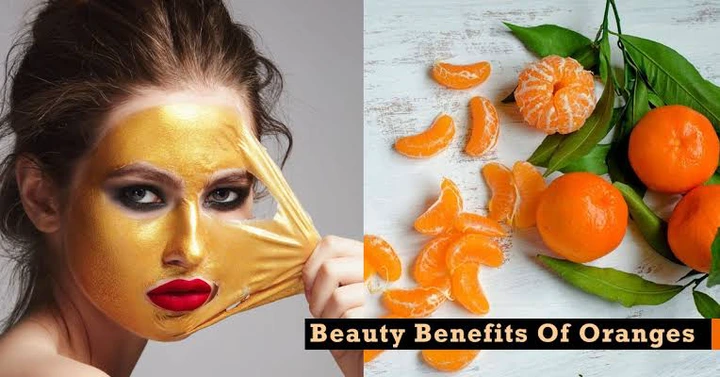 It works as a natural skin lightening agent and helps reduce marks and pigmentation on the face.
Orange peel unclogs your pores, removes blackheads, reduce pimple formation and helps in treating acne.
It contains citric acid, which exfoliates the skin and bleaches dark spots. Making it a safer skin lightening agent.
How To Make Orange Peel Powder: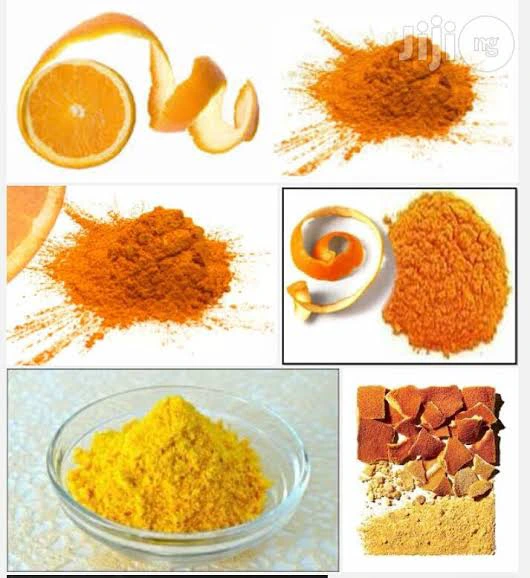 Orange peel is best used in a powder form. For that you first need to dry the peel under the sun and powder it.
First wash the oranges, peel them and spread all the peels on a tray under the sun to dry. Make sure you cover the tray with a thin cloth to prevent dust particles or bugs from getting in.
It could take 2–5 days to dry completely, depending on the intensity of the sunshine.
they are properly dried, pour all your dried peels into your food processor or blender. (Make sure your food processor is completely dry, because any amount of moisture can spoil the powder). Then blend it to be as smooth as possible.

Store the powdered orange peel in an air tight contain, in a cool and dry place for up to 6 months.
Nutrients in Orange Peel
Let's check out the nutrient value in the orange peel:
Vitamin C: Fights acne helps in getting healthy skin
Calcium: Renews dead skin
Potassium: Moisturises skin, hydrates skin
Magnesium: For glowing skin that's youthful and healthy
Ingredients :
Orange Peel Powder -1 cup
Lemon Peel Powder - 1/2 cup
Turmeric Powder - 1 Tbsp
Sandalwood Powder - 2 Tbsp
Mix all dry powders together and store in an air tight container away from sunlight. Take a generous amount of mixed powder for your face and mix with water (or rose water).
Apply the paste to your face in circular motion for 1 minute and be gently. Leave the pack on your face for 10 minutes and then wash off with warm water. It will yield amazing result in a short period of time, if you are consistent.
You can store this in an air tight container for the next 6 months and use it to make fresh face packs.
Conclusion:In all, orange peel powder is a multipurpose natural beauty product, that tightens and firms the skin, while controling excessive oiliness and pimple formation.
It is a must add to your natural beauty routine for amazing results.
Pls like, share and comment.