Hi everyone.
Am here to show my experience and what you will gain in drinking turmeric milk
Turmeric powder has numerous benefits, Also, turmeric powder has a lot of nutrients, but it isn't everyone that likes to add it to foods.
So, in this post, I'll show you how I made my turmeric milk which can also be called golden milk.
I've gained a lot of benefits from Drinking Turmeric milk and they include;
1)It helps to boost and improve brain memory & retention.
2)You can use the golden milk to treat sore throat, cold and flu.
3) Turmeric milk can boost your immunity and make you immune to certain diseases.
4)It helps to prevent inflammation.
5)It helps to increase the production of certain antibodies and help you fight off infections.
This turmeric(golden milk) drink is extremely healthy and might be your grandmother's favourite remedy for most ailments which has now become quite famous. Turmeric milk is loaded with multiple properties which can work wonders for your health. You can prepare turmeric latte at your home with only a few ingredients and avail all the numerous health benefits it offers. Here are some noticeable benefits of turmeric milk and method to prepare it.

Now, how to prepare the milk.
Ingredients
- Turmeric powder
- Unsweetened milk
- Cinnamon powder
- Black pepper
- Honey, if you wish
- Ginger.
- Water
Procedure.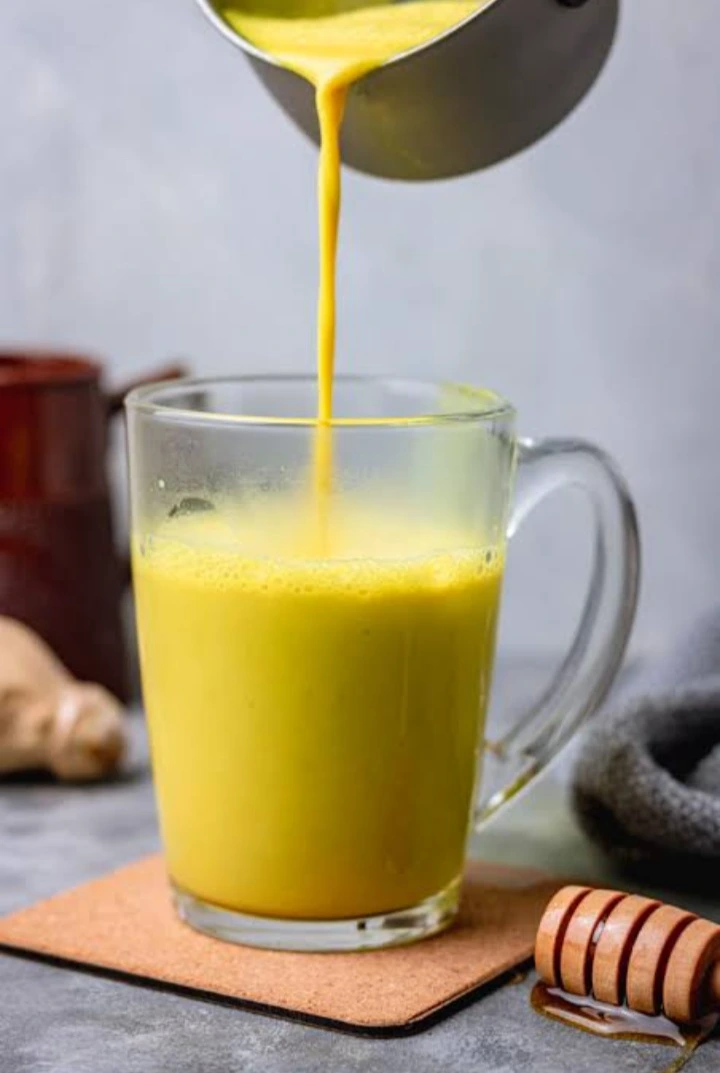 Get all the ingredients and boil for about 10 minutes. Then, you sieve and add a pinch of cinnamon powder, your milk is ready. Yummy!
To preserve, you can refrigerate for about 5 days but make sure you warm is before drinking.
It's advisable you drink the turmeric milk in the morning before breakfast and in the night before bed.
Feel free to ask any questions, I will not hesitate to reply.
For more posts, please click the "follow" button.
Don't forget to share, comment, like and follow for more.
Thanks for reading.