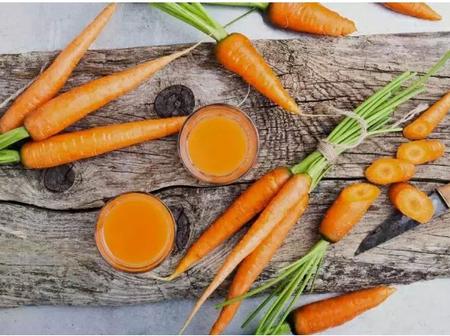 Who doesn't want to look fabulous with a glowy and shiny skin. Are you tired of having a dry and rough skin? If your answer is YES then this article is for you. Here i will be showing you how to make homemade carrot cream with these simple and easy steps.
The ingredients you'll be needing are: carrot juice, glycerin, coconut oil, vitamin E oil and aloe era.
How to make carrot juice:
Peel out the outer skin of the carrot, after peeling the outer skin, grate the carrot with a grater. And once you've grate the carrot, strain the grated carrot in a strainer to extract the juice and set aside. Now let's start making our carrot cream..
Procedures
* Put 2tbs of carrot juice in a bowl
* Add 1tsp of vitamin E oil
* Half tsp of glycerin
* 1tbs of solid coconut oil. Mix all the ingredients very well to make a fine creamy and fluffy paste. After mixing that
* Add 1 tsp of aloe vera gel.
Once all the ingredients are well combined then your carrot cream is ready. Store the cream in an air tight container at room temperature for 20-25 days. This cream is best for dry skin as it completely removes sun tan from your face and body, it removes wrinkles dark spot and acne making you to look younger, it lighten, whiten, and brighten your skin for it contains 100% natural ingredients. For best result use this cream daily and see how your skin will glow like magic.
Do you find this article helpful? Have you tried making yours at home? Let me hear from you through the comment session below. Don't forget to like and share.